When I think about writing, I can't help but realize there must be a goal to the writing or it won't be very desirable or successful. I must write from my own worldview, and from my own perspective,
and not try to copy the people I see around me.
My goal for wiring is threefold:
To encourage people in the truth of God's word.

To share lessons and experiences from my physical and spiritual life

To leave a legacy of the acts of the Lord and His goodness for future generations.
So how am I going to go about doing this? Firstly I desire to write down the acts of the Lord in my life. Simple things He does to encourage me, and build my faith. Answers to prayers, and even trials He used to help me grow. I like to write these things down in journals, that I keep on a case by case basis for mostly future generations to leave a legacy of the praises of the Lord.
Secondly I work on my daily diary, and record in it the events of my daily life, and also thoughts, and feelings I've had about the circumstances that have happened in my life. The purpose of my journal is mainly to record life events, and to keep a record of things that have happened in my life for the sake of my kids if I have any.
Lastly, I blog posts ( and hopefully books in the future) sharing life stories, testimonies, answers to prayer, practical self help advice for daily life, and time management tools, mainly focused on young women. I haven't really done this before, but would like to focus on writing with a purpose of encouraging others, and furthering God's kingdom.
I don't really care about how I write, or how much I write as long as I am writing consistently. Each day is a process, and each moment is part of the journey, and it is my goal to write as much of that journey as I can to encourage others, and hopefully further God's kingdom.
I envision being a published author, having a successful blog, and using my writing to allow me to be a public speaker, and also a life coach possibly in the future. Writing is part of my life-long journey, and it is my goal to write every day for the rest of my life, it's not as much about the quantity of the writing as it is about the quality, and the goal of the writing, and that goal is to further God's kingdom, and make His name glorified throughout the earth. He is my King, and I am His servant, and as such, I will record the manifold greatness of His mighty acts, and I will speak of His greatness.
My goal is to declare God's glory among the heathen, and to talk of His power. So that the generations to come may know them, even the children which shall be born, that they may declare them to their children, and set their hope in God, and not forget the works of God, but keep His commandments. (Psalm 78: 2-8) He is faithful, and His word does not return void. It will accomplish that which He pleases, and prosper in the thing were unto He sent it. And that, I s my goal; to write with a committed focus, to encourage others to reach for the prize of God's kingdom, and to know that He is faithful to us whatever the cost!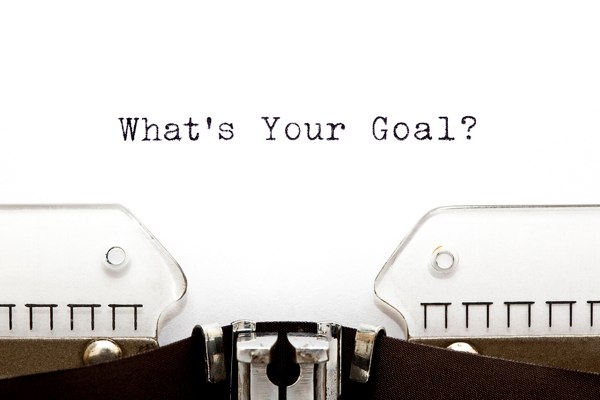 What is your goal for your hobby? Do you have any things you hope to accomplish in the future?